Vuori Strato Tech Polo Review: The Peak of Business Casual Black Shirts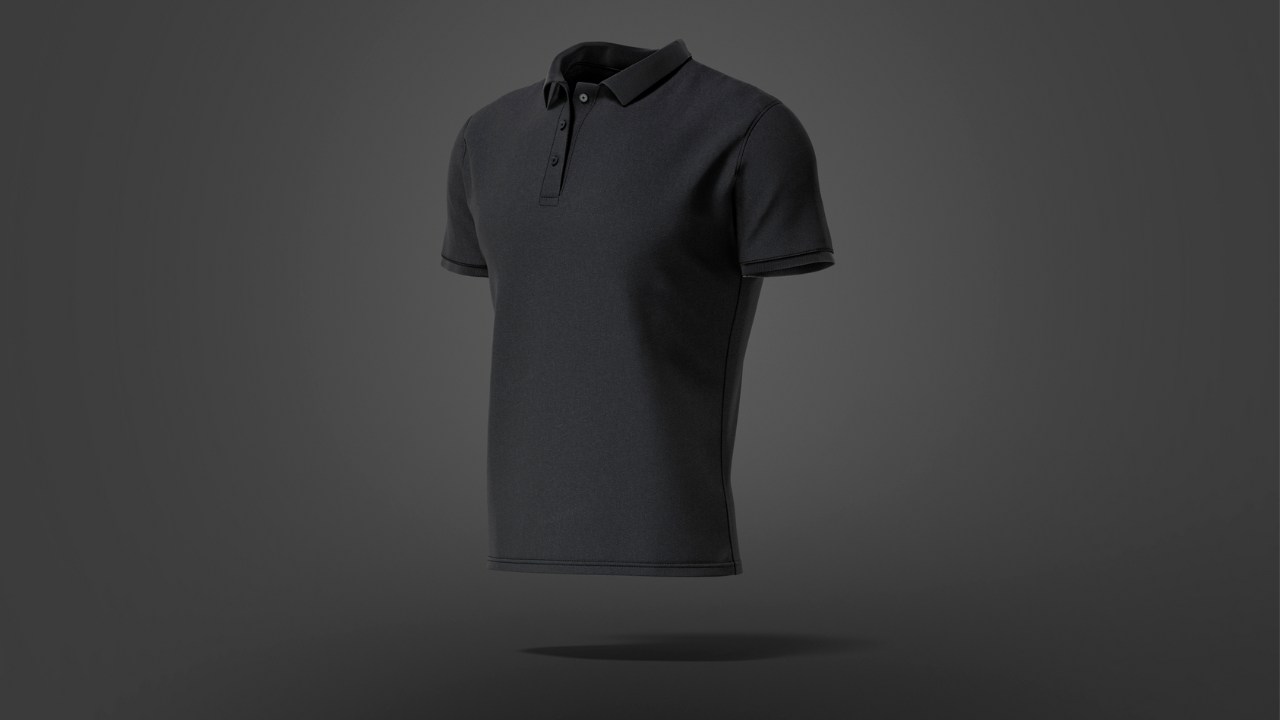 Unveiling the Vuori Strato Tech Polo
For those unfamiliar, Vuori is a contemporary activewear brand that has taken the apparel industry by storm over the past decade. Founded in 2015, Vuori has rapidly ascended into the upper echelon of athleisure brands for men thanks to its hyper-focus on pristine technical fabrics, impeccable fit, and versatile styling. Vuori's products have become synonymous with quality craftsmanship and durable performance.
Key Takeaways 🔥
Revolutionary fabric technology – The Strato Tech Polo utilizes an exclusive micro-modal/spandex fabric blend for unreal softness and breathability. This proprietary textile transcends traditional polo fabrication.
Unmatched moisture management – Sweat-wicking abilities and quick-dry technology keep you cool, dry, and comfortable all day, no matter the conditions. Dampness doesn't stand a chance.
Innovative seamless construction – Strategic seam placement and raglan sleeves allow unrestrained movement—the streamlined silhouette layers cleanly under blazers and jackets.
UPF 30+ sun protection – Unlike most polos, the Strato Tech has built-in UPF 30+ sun protection. Block harmful rays while staying light and airy.
Versatile, polished styling – With its tailored cut and athletic raglan sleeves, this polo transitions seamlessly from professional settings to laidback activities. Effortless versatility.
But more than anything, Vuori aims to facilitate "being in the moment" through their thoughtfully-designed apparel. Their products bottle that infectious inspiration you feel during your most blissful moments of movement. When donning Vuori, you're not just wearing threads; you're unlocking a mindset.
Above all, Vuori aspires to outfit change-makers. Whether an entrepreneurial go-getter or an inner-city yoga instructor, Vuori strives to equip motivated souls with the tools they need to leave their mark. The brand has quickly evolved into a symbol of aspirational living.
Read the full Vuori Review and dive deep into what makes them special.
The Strato Tech Polo: A first look at the game-changer in business casual
Enter the Strato Tech Polo, Vuori's innovative take on a collared shirt. Proving polos aren't relegated just to the golf course; the Strato Tech Polo brings performance and polish together for the first time.
On the surface, the Strato Tech Polo looks like any other polo. But lurking beneath is a technical fabrication that takes this classic to another level. With the comfort of your favorite tee and the sharpness of business casual apparel, it's a versatile piece ready to shake up your work wardrobe.
Exploring the variants: Short Sleeve and Long Sleeve Strato Tech Polo
The Strato Tech comes in two styles: a short sleeve for summer and a long sleeve for winter. Both tout the same phenomenal fabric, stellar fit, and eye-catching aesthetics. The only difference? Sleeve length.
Check Sizes & Prices
The short sleeve style delivers maximum breathability on scorching days. The long sleeve provides extra warmth as temperatures drop while retaining supreme air flow. Either way, you're getting a polished polo equipped for any condition.
So whether you're looking for enhanced ventilation in summer or added coverage in winter, the Strato Tech Polo has a tailored solution. Next, we'll break down the innovative features that make this polo a category disruptor.
Diving into the Features of the Vuori Strato Tech Polo
A deep dive into the ultra-soft Fabric
What makes the Strato Tech Polo feel like a second skin?
So what exactly makes the Strato Tech Polo so stupendously soft? The answer lies in the fabric: 93% micro modal and 7% spandex.
Micromodal is derived from beechwood pulp, yielding a soft and smooth texture. We're talking lightweight, breathable, and luxuriously silky. This innovative material provides a barely-there feel that you won't believe.
Spandex adds just enough stretch for movement while retaining the polo's shape. The result? A fabric with the fluid drape of a luxury tee and the resilient structure of a performance polo.
Vuori carefully blends these fibers into an exclusive, proprietary knit. The fabric feels featherlight, with a barely-perceptible brush against the skin. Expect no irritation, no restriction—just cloud-like comfort.
And unlike most modal fabrics, the Strato Tech material is impressively durable, resisting pilling or fading over years of wear. From first wear to the fiftieth, it retains that buttery-soft sensation against the skin.
So while it may look like a standard polo, Strato Tech's proprietary modal/spandex fabric provides transcendent softness unmatched in business casual apparel. Move over cotton, there's a new sheriff in town.
Comfort redefined: How the Strato Tech Polo ensures all-day ease
Beyond insane softness, the Strato Tech Polo is meticulously crafted for comfort that lasts all day. The featherlight fabric provides supreme breathability, whisking away sweat and heat. You'll stay cool as temperatures rise.
And thanks to moisture-wicking technology, sweat dissipates rapidly from the surface of the polo. No dampness, no clamminess. Just clean, consistent comfort.
The tagless neck label also enhances comfort by preventing chafing and irritation. No more itchy neck tags rubbing against your skin.
With its barely-there feel, sweat-wicking abilities, and chafe-free design, the Strato Tech Polo offers comfort from morning meetings to evening dinners. This is all-day ease perfected.
The Perfect Blend of Design and Fit
the design elements that make the Strato Tech Polo stand out
Beyond superb comfort, the Strato Tech Polo makes an impression with impeccable style. It toes the line between polished and relaxed for a look that works in virtually any setting.
The ribbed collar and minimal Vuori laurel logo add refined touches without going overboard. And the button placket features matte black buttons for subtle sophistication.
With its sleek raglan sleeves and side paneling, the silhouette exudes an athletic vibe while remaining office-appropriate. The heathered fabric provides an understated visual texture.
The Strato Tech Polo brings versatile styling everywhere, from board meetings to beach cookouts. Its streamlined design allows you to transition from workday productivity to laidback leisure seamlessly.
In addition to classic black, the Strato Tech Polo comes in handsome Navy Heather, Heather Grey, Charcoal Heather colorways, and more. Each hue carries the same phenomenal fabric, stellar fit, and eye-catching aesthetics as the black version. The muted heathered tones offer refined alternatives to traditional polo colors.
🔥 Vuori Short Sleeve Strato Tech Polos 🔥
The fit factor for every body type
But styling means nothing without an impeccable fit. Thankfully, the Strato Tech Polo is precision-tailored for a flattering, movement-friendly drape.
The polo smooths across the shoulders before tapering gently down the torso. This strategic shaping creates a contoured silhouette without constricting the arms.
Using a seamless ribbed construction, Vuori avoided bulky side seams for ultimate comfort. The result? An impossibly smooth polo that layers cleanly under blazers, jackets, and coats.
With its clever design and next-level fabrication, the Strato Tech Polo achieves style and comfort in equal measure. Form meets function in one polished package.
Performance Unmatched
The moisture-wicking capabilities of the Strato Tech Polo
A high-performing polo does more than just look good – it needs to handle anything your active lifestyle throws its way.
The Strato Tech Polo rises to the occasion with incredibly effective moisture-wicking abilities. The proprietary technical fabric rapidly whisks sweat away from your skin during workouts and all-day wear.
How does it work? The modal fibers swell as they absorb sweat, moving moisture to the polo's surface. From there, sweat evaporates rapidly thanks to the knit's breathable structure.
This moisture-wicking action keeps you dry as sweat builds, eliminating that damp, clammy feeling. No more sweat-soaked shirts sticking to your skin. Just cool and dry comfort that lasts.
Whether dashing to a meeting or crushing a HIIT class, the Strato Tech Polo's sweat-wicking abilities keep you fresh in any circumstance.
The quick-drying feature that sets the Strato Tech Polo apart
And not only does the Strato Tech Polo wicked away sweat – it dries in record time too. The lightweight knit fabric and moisture-wicking performance team up to slash drying time.
Within minutes, even the deepest sweat stains vanish without a trace. Just rinse the polo, wring it out, and watch the quick-drying tech work magic.
This rapid drying ability makes the Strato Tech Polo ideal for travel and active days. Need to look sharp after a workout? Toss it on, and your dampness disappears. Heading from the gym to a client meeting? It transforms from soaked to style in no time.
No other polo pairs have such impressive wicking power with equally quick-drying capabilities. The Strato Tech Polo stands in a class all its own.
The UPF 30+ feature for ultimate sun protection
And remarkably, the Strato Tech Polo provides all this high-powered sweat-wicking performance while still guarding against the sun's harmful UV rays.
The polo is engineered with UPF 30+ sun protection. This means it blocks over 97% of ultraviolet radiation from reaching your skin.
Unlike most polos lacking UV protection, the Strato Tech lets you stay safe in sunny conditions. The lightweight fabric miraculously provides UV blocking without retaining heat.
The Strato Tech allows you to do outdoor activities without frying your skin. Go from work to play with continuous sun protection.
And the polo retains a full range of motion thanks to its stretch modal fabric. No need to sacrifice mobility for UV defense.
With the Strato Tech Polo, you can fearlessly embrace the sunshine knowing your skin stays shielded. Chase summer without the burn.
The Vuori Strato Tech Polo: A Versatile Wardrobe Essential
From boardrooms to barbecues: The Strato Tech Polo's adaptability to various settings
What truly sets the Strato Tech Polo apart is its versatility. This innovative polo transitions seamlessly between work, play, and everything.
In the boardroom, it provides a polished style for presentations and meetings. The tailored silhouette and business casual look fit right in with dress shirts and slacks.
Yet it performs just as well in laidback settings. The soft fabrication and athletic raglan sleeves give it a relaxed vibe for backyard gatherings. Whether pitching clients or kicking back with friends, the Strato Tech Polo brings styling and comfort to any situation.
Here are just a few of the settings where this versatile polo shines:
The Office – With its sleek lines and breathable fabric, the Strato Tech Polo is perfect for staying cool and collected. It layers nicely under suit jackets for a polished ensemble.
Travel Days – The Strato Tech Polo's wrinkle-resistant fabric and moisture-wicking abilities make it ideal for hectic travel days. Look sharp from airport to hotel with minimal fuss.
Workouts – The lightweight, sweat-wicking fabric makes the Strato Tech Polo uniquely equipped for gym sessions. Stay active without overheating.
Outdoor Activities – Heading outdoors? The Strato Tech Polo offers UPF 30+ sun protection along with ventilating performance. Hit the trail or lawn in total comfort.
Casual Functions – The Strato Tech brings upscale polish to backyard BBQs, parties, and casual gatherings. Look pulled-together without sacrificing comfort.
From early meetings to evening plans, the Strato Tech Polo has you covered. Its stylistic versatility allows you to take on any situation looking and feeling your best.
Perfect Pairings: How to style the Strato Tech Polo with Pants, Shorts & Joggers
The Strato Tech Polo also pairs effortlessly with other Vuori gear, like joggers, shorts, and pants. Mixing and matching Vuori products creates curated looks suitable for any occasion or activity.
Here are some recommended pairings with other Vuori products:
Sunday Performance Jogger – Throw on Vuori's buttery-soft joggers for the ultimate laid-back luxury. Perfect for relaxing or casual hangs.
Malibu Sweatpants – Vuori's Malibu Sweatpants complement the polo wonderfully for a casually sophisticated look. Ideal for travel and leisure.
Aim Pant – The Aim Pant's utilitarian style adds rugged polish when paired with the Strato Tech Polo. Ready for adventure.
Meta Pant – The Meta Pant combines wrinkle-free comfort with a slim silhouette for work or the weekend. Matches the polo perfectly.
Ripstop Pant – Lean into athleisure style by pairing the polo with Vuori's durable Ripstop Pants. Ideal for fitness or outdoor activities
🔥 Vuori Top Picks: Pairings 🔥
Mixing Vuori products unlocks even more versatility from the Strato Tech Polo. Discover the many stylish combinations waiting to be explored.
Wrapping Up: The Vuori Strato Tech Polo Review
A recap of the standout features and benefits
After breaking down the details, it's clear the Strato Tech Polo is far more than just a polo shirt. Vuori packed this innovative top with performance features unmatched in business casual apparel.
Unlike any other polo, the ultra-soft, proprietary fabric blend offers a barely-there feel. Sweat-wicking abilities keep you cool and dry even on the hottest days. And the quick-drying knit transforms from drenched to ready-to-wear in minutes.
With its tailored, streamlined silhouette, the Strato Tech Polo brings refined style to both professional and casual settings. The raglan sleeves and seamless construction allow unrestricted movement during activity. And the UPF 30+ sun protection combines activewear functionality with boardroom polish.
Standout features include:
Proprietary micro modal/spandex fabric for extreme softness
Moisture-wicking technology to keep you dry
Rapid-dry performance to prevent dampness
UPF 30+ sun protection
Tailored silhouette for versatile styling
Raglan sleeves for ease of movement
The Strato Tech Polo combines the best of both worlds—premium comfort and high-powered performance.
Why the Strato Tech Polo is the undisputed champion of business casual black shirts
With its innovative fabric, versatile styling, and dialed-in fit, the Vuori Strato Tech Polo stands head-and-shoulders above the competition. It simply has no rival when it comes to delivering premium comfort and functionality in a polished package.
If you're seeking the pinnacle of business casual apparel, look no further. The Strato Tech Polo is the undisputed champion of black polos. Step into the stratosphere of style and comfort with Vuori.
FAQ
Is black shirt OK for business casual?
Yes, a black shirt can work for business casual attire, as long as it's tailored and styled appropriately. A black polo like the Strato Tech is great for looking pulled together while remaining comfortable.
Is wearing all black professional?
Wearing all black can be professional if the outfit and fabrics look polished, not casual. Pairing black pants and a black shirt with dress shoes elevates the look. But an all-black outfit may not be suitable for more formal or client-facing roles.
What is the psychology of wearing all black?
Wearing all black is thought to convey a mysterious or serious mood. Black outfits are also considered sophisticated and powerful. The color black can denote confidence but may also reflect wanting to recede into the background.
Can you wear black shirt with khaki pants?
A black shirt pairs well with khaki or tan pants for a business casual style. The contrast between the dark shirt and light pants creates a complementary look. Just avoid matching the exact shades for the best effect.
What color pants does a black shirt go with?
On casual days, black shirts pair nicely with tan, khaki, olive, gray, or dark indigo denim. Light-colored pants offset the bold black shirt nicely. Avoid matching black pants and a black shirt unless going for an all-black look.
What is the Vuori Strato Tech Polo?
The Strato Tech Polo is an innovative, high-performance polo shirt designed and created by the activewear brand Vuori. It combines moisture-wicking fabric technology and a tailored silhouette for versatile styling from work to weekend.
What makes the Strato Tech Polo fabric so special?
The Strato Tech Polo is made from a proprietary blend of 93% micro modal and 7% spandex. This produces an ultra-soft, lightweight knit that feels like a second skin. The fabric also provides excellent breathability, stretch, and durability.
How does the moisture-wicking technology work?
The modal fibers swell and absorb sweat from your skin, moving moisture to the surface of the polo. The knit's breathable structure allows rapid evaporation so sweat doesn't accumulate. This keeps you dry even during intense activity.
How quickly does the Strato Tech Polo dry?
The Strato Tech dries extremely fast thanks to the fabric's moisture-wicking abilities and breathable knit. Sweat and moisture evaporate within minutes after getting wet, so you stay comfortable.
What is the sizing and fit like?
The Strato Tech Polo has an athletic, tailored fit designed for movement. It smooths across the shoulders before tapering at the waist for a contoured silhouette. The stretch fabric allows a comfortable range of motion.
Can this polo be worn for business and casual settings?
Yes, the polo is specifically designed for versatility. Its polished collar, sleek placket, and streamlined silhouette work for professional settings. The fabric and raglan sleeves also make it perfect for laidback activities.
What sun protection does the Strato Tech Polo provide?
The polo is engineered with UPF 30+ sun protection that blocks over 97% of ultraviolet radiation. This allows you to stay protected from the sun while retaining breathability.
What are the best ways to style this polo?
The Strato Tech Polo pairs nicely with Vuori pants, shorts, and joggers. It can also be dressed in blazers and jackets or worn casually with jeans. The polo transitions seamlessly from professional to laidback looks.